adidas - Made To Be Remade
Made To Be Remade is an innovative sustainability service where products are designed to be returned to adidas and remade into new products. Together with the wonderful team at STUDIO A, I was involved in the creative work and art direction for the commercial launch of the service.


We created a video ︎︎︎ explaining the bigger picture and reason why behind the service.
Followed by 2 films ︎︎︎ explaining the remaking process for footwear and apparel.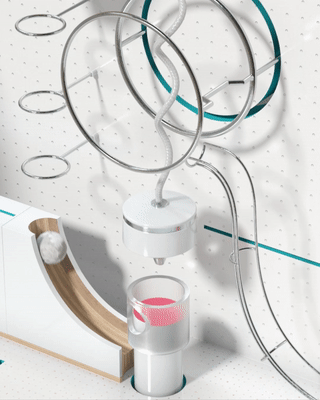 To welcome consumers into the experience we created an onboarding video ︎︎︎ for the Made To Be Remade in app hub.
The hub is where the always on and campaign content come together. Users can start a return 💯️, learn more about the program ✨️ and become part of the community 😌️ ︎︎︎.
Credits
Role: Concept & Art direction
Agency: adidas, STUDIO A Global
Creative Director: Richard Askin
Creative Lead: Helen King
AD: Helen King, Charlon de Graav ✌️
CW:
Wawa Wang
Design: Rebecca Absil
UX/UI: Diego Perez
PM: Lara Armstrong
Producer: Korinna Bognar
Production partners
Edit:
Bill Johnstone
Sound: Wave studios & Pedro Vian
CGI:
Lasse Lauch
Grade: Efraïm post mobile
Motion: Kingdom
Talent: Kwasi Kessie
01.21